Q: My camera is not working... it says there is an error accessing the readable stream or it seems to be using snap camera, etc. How do I fix this?
A: Try going to chrome://settings/content/camera?search=camera in your Chrome browser you should see an option to select your default camera (see the screenshot below). Then, you should hopefully be able to select which camera you would like the extension to use. My default on a Macbook, the one I want Glance Back to use, is the FaceTime HD Camera.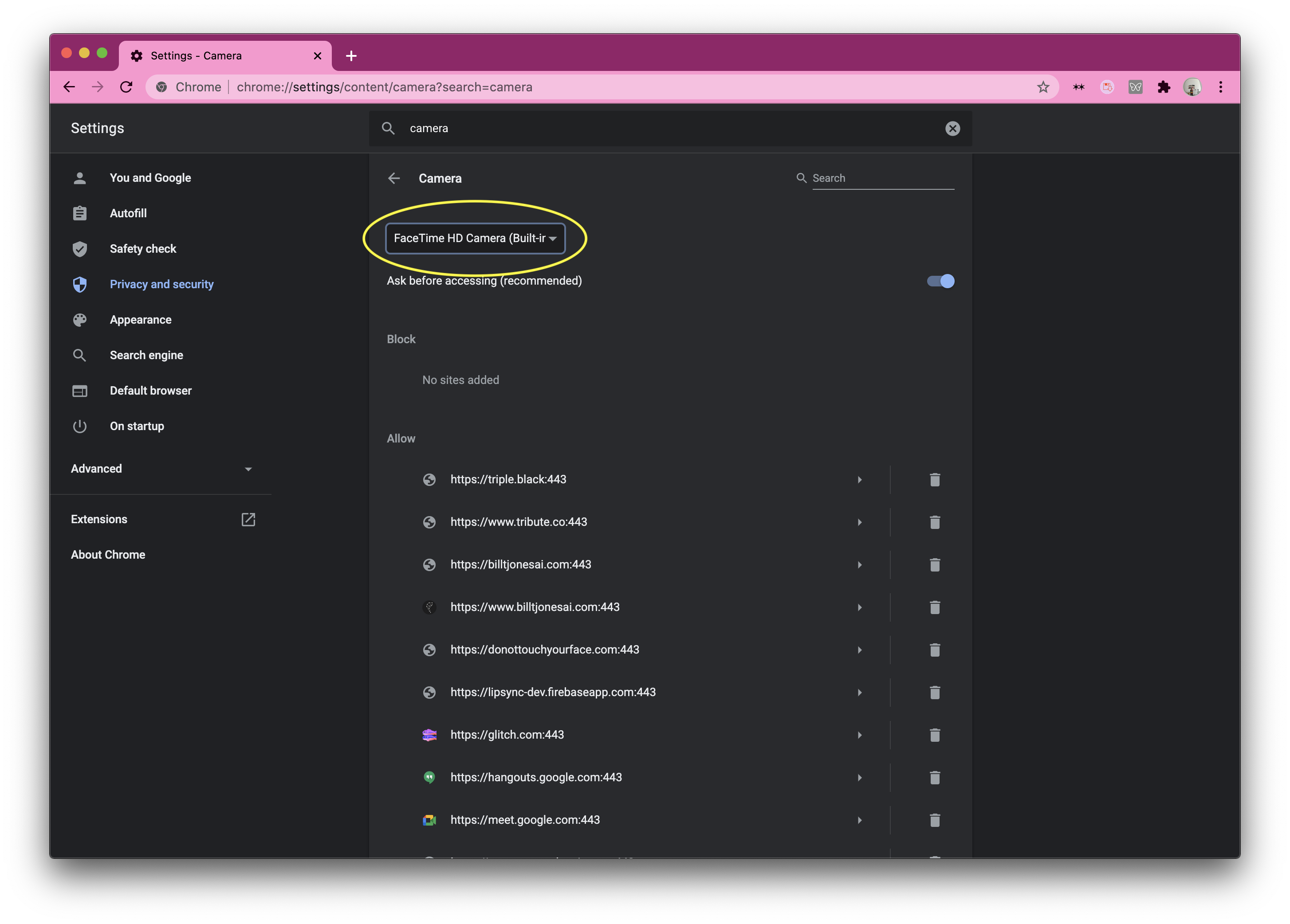 Q: Why has it not taken any photos yet?
A: Glance Back takes a photo once a day at random when you open a new tab, but there may be some days that it never takes a photo. If you just installed the extension, give it at least a week and make sure you are opening new tabs every day. It may be that the timing is not working out, and you and Glance Back keep having missed connections : ( Otherwise, not sure why!!!!!